Supreme Court of the occupied Crimea refused to release Chiygoz from detention
A+
A-
Щоб отримувати корисні матеріали, підпишіться на розсилку
Підписатися
The Supreme Court of the Crimea dismissed the complaint made by lawyer Mykola Polozov on the decision of the to extend the term of arrest of Ahtem Chiygoz, Deputy Chairman of the Mejlis of the Crimean Tatar people, until April 8, 2015.
As reported by the correspondent of the Human Rights Information Centre, Ahtem Chiygoz learned about the court hearing only on the night before. However, he did not insist on postponement of the court hearing.
As reported by lawyer Oleksandr Lisovuy, circumstances have changed since his arrest – about 200 people were questioned in the court and only 3 or 4 of which indicated that they have seen Chiygoz, but neither of them testified about the illegal actions on his part.
Chiygoz himself said that he is political prisoner and his arrest is only dictated by a desire to intimidate the Crimean Tatar people and is not justified by any norms of the Criminal Procedure Code.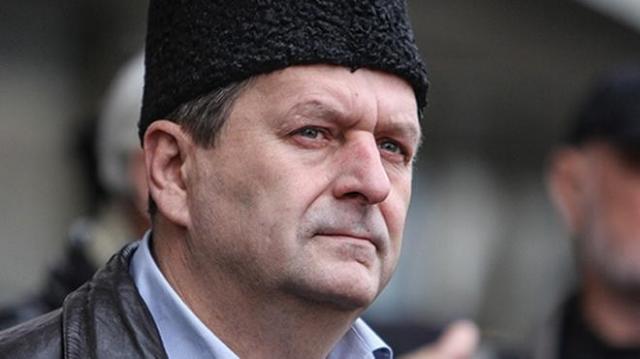 "My case only proves that the judicial system in Russia does not exist, but only instructions exist", – said Ahtem Chiygoz during his speech.
Despite the presented evidence, Karavaev, chairman of the board, announced the decision to dismiss the complaint, therefore Ahtem Chiygoz will remain in detention until April 8, 2015
As a reminder, Ahtem Chiygoz was detained in January 2015 for participating in a rally in support of the territorial integrity of Ukraine in front of the Crimean parliament on February 26, 2014. Then protestors opposed the pro-Russian activists.