In Crimea arrested journalist Nazimov is abused by law enforcers
A+
A-
Щоб отримувати корисні матеріали, підпишіться на розсилку
Підписатися
Editor of the Alushta Tvoya Gazeta (Your Newspaper) newspaper publication Oleksiy Nazimov, who is arrested in Crimea, reported that he was physically abused by Russian law enforcement agencies in Crimea.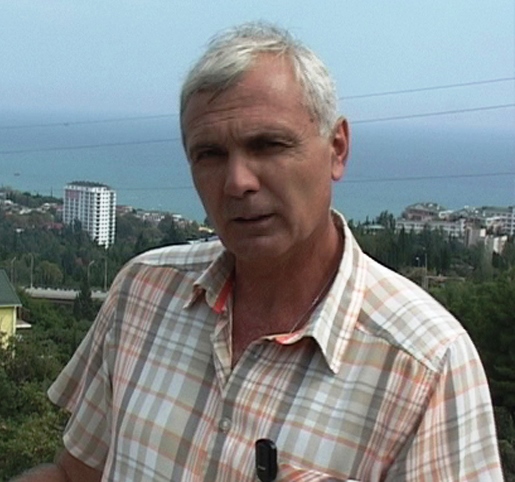 As reported Nazimov has reported to the Krym.Realiyi publication through his relatives.
According to him, the abuse took place on July 19 right during the court hearing on his case.
"After my yet another demands to stop torturing and to provide food, two escort guards rushed into the cage of the courtroom, where I was getting acquainted with the case, and they twisted my arms, threw me on the bench, then they dragged me into the hall, subdued me and placed face down on the floor. They have held me for about 10 minutes in this state while sitting on top of me. At that time the court secretary came into the courtroom and asked if the detainee would continue getting acquainted with the case. I was pressed to the floor, I was choking and could not answer, the secretary went away", – Nazimov said.
Later, the guards have hit him a few more times while leading the prisoner to the prison truck, the journalist said.
"My hands went numb from the handcuffs and my whole body was stained, I was held for about 5 hours, after which I was taken to the Simferopol SIZO (pre-trial detention centre). When we arrived in the SIZO I asked to call a doctor to record the beatings. The process was recorded on a camera, but the doctor "has not noticed" neither the hematoma under left eye nor the marks on his hand from the handcuffs… My complaints about severe pain in the head, hands and whole body were not taken into the account", – he said.
The administration of the SIZO has not given permission to take the arrested person to another medical institution.
There are no comments from the Russian law enforcement agencies in Crimea yet.
As a reminder, Oleksiy Nazimov was detained on October 4 last year on suspicion of commercial bribery and mediation. According to the investigation, Oleksiy Nazimov demanded money from a representative of the Alushta United Russia organization for not disclosing information discrediting members of this political party.
A criminal case has been opened against the detainee. At first, Nazimov was charged with Article 204 part 7 of the Criminal Code of the Russian Federation (commercial bribery related to the subject of extortion). Later the case was reclassified under Article 163 of the Criminal Code of Russia (extortion).