Stanislav Klykh heavily bears relocation to colony – lawyer
A+
A-
Щоб отримувати корисні матеріали, підпишіться на розсилку
Підписатися
Ukrainian Stanislav Klykh, who was illegally convicted in Russia, heavily bears relocation from SIZO (pre-trial detention centre) to colony.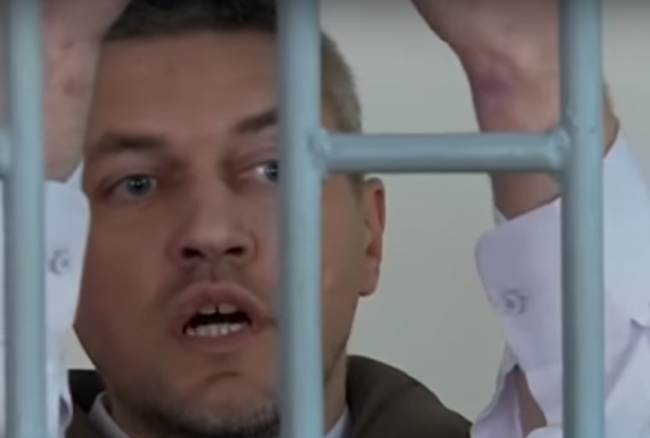 As reported by lawyer Ilya Novikov on his Facebook page.
"Stanislav Klykh was visited today in the SIZO-3 of Chelyabinsk by a local lawyer Andriy Lepekhin. Stanislav has endured five-week relocation badly, but even there he is kept for a brief time. It is planned to relocate him to a colony on the next week", – he said.
Also, according to the lawyer, status of other two Ukrainian citizens – Yevgen Panov and Andriy Zakhtiy, who are accused of sabotage by the Russian Federation, is still unknown.
"There are no news about Zakhtiy and Panov yet. It is unknown if they have already arrived in Crimea and where. They were taken from Lefortovo at the beginning of this week", – wrote Novikov.
It was earlier reported that Zakhtiy and Panov are being relocated to Crimea and thus complicating the process of defense.
According to the Russian investigators, Klykh and Karpyuk were members of the Ukrainian National Assembly – Ukrainian People's Self-Defence organization and in the late 1994 – early 1995 fought against Russia on the side of the self-proclaimed Republic of Ichkeria.
Both denied the charges, Klykh said that he have never been to Chechnya.
Human rights defenders have noted that Klykh has gone mad in the Russian SIZO as a result of tortures, to which he was subjected during detainment and pre-trial investigation.
Ukraine is striving for extradition of said hostages and political prisoners from Russia.
As a reminder, on August 10, 2016, FSB of the Russian Federation announced about the prevention of acts of terrorism on the territory of annexed Crimea.
FSB announced about the arrest of several persons in the case. First named detainee was Yevgen Panov. Then the detention of Andriy Zakhtiy, who worked as a taxi driver in Crimea, became known.
Both claimed that they were tortured by Russian security forces.
After that, FSB intensified search for "saboteurs" in the Crimea.