Ukrainian President Poroshenko: Russia's behavior testifies to its involvement in MH17 crash
A+
A-
Щоб отримувати корисні матеріали, підпишіться на розсилку
Підписатися
Ukraine is making every effort to bring to justice those responsible for the tragedy of Malaysian airlines flight MH17.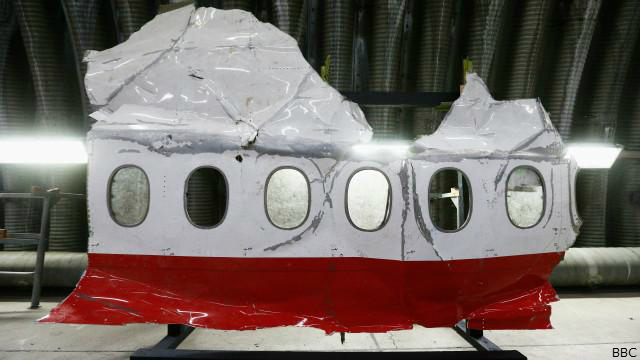 "Ukraine remembers every victim of the MH17 tragedy. Terrorism is inadmissible in any form and perpetrators of this tragedy must be punished," the Head of State said on the second anniversary of the MH17 tragedy that took place in the sky over Donbas occupied by Russians, the President's press service reports.
The President stressed that stressed that in order to investigate the crime that took 298 lives and punish those guilty, Ukraine worked actively with Australia, Belgium, Malaysia and the Netherlands to create an international mechanism for bringing every perpetrator to justice.
"Civil aircraft, Malaysian Boeing 777 was shot down by Russian terrorists who used weaponry produced and supplied by Russia. A lot has been already done to bring the criminals to justice. The Dutch Safety Board has conducted a comprehensive technical investigation into the causes of the disaster. Criminal investigation of the crime is now being completed under the auspices of the Public Prosecutor's Office of the Netherlands," the President said.
Poroshenko is convinced that only Russia hinders investigation into the tragedy.
"Abusing the veto, Russia has blocked the UN Security Council decision to establish the international tribunal on the investigation of the MH17 tragedy, which is an indirect and logical proof of its involvement in the crime. However, jointly with our partners, we are doing everything necessary to bring those guilty to justice," he noted.
July 17, 2014, Malaysia Airlines flight MH17 from Amsterdam to Kuala Lumpur was shot down over Donetsk region. 298 killed passengers were citizens of ten countries.
Ukraine and the Western countries believe that the plane was hit by the Buk from the territory, not controlled by the Ukrainian government.
Meanwhile, Russia accuses Ukraine of the tragedy.
The unofficial investigation into the MH17 crash, conducted by the Bellingcat international expert group of journalists, says that the plane was shot down by Buk system which had belonged to the Russian 53d artillery brigade, deployed near Kursk.