PACE urges Russia to release Roman Sushchenko and stop the persecution of Crimean journalists
A+
A-
Щоб отримувати корисні матеріали, підпишіться на розсилку
Підписатися
The Parliamentary Assembly of the Council of Europe (PACE) endorsed a resolution entitled "Attacks against journalists and media freedom in Europe", the author of the project is a Ukrainian deputy Volodymyr Ariev.
As reported by the Evropeiska Pravda (European truth) news agency, 110 deputies voted for the document, 15 votes – against and 9 abstained.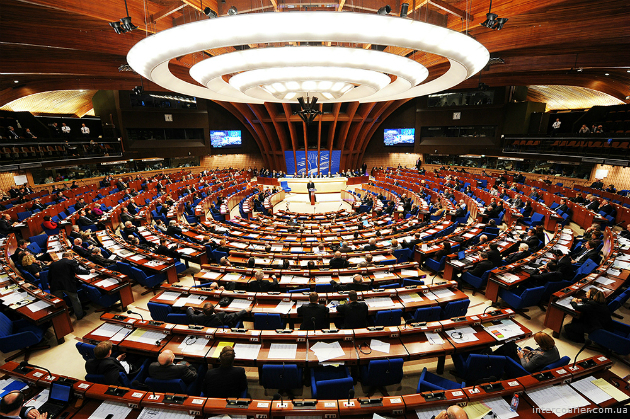 The resolution calls on the Russian authorities to release the producer Oleg Sentsov, journalist Roman Sushchenko, arrested on charges of "espionage" and drop charges against Crimean journalists accused of "separatism" for their reports about illegal occupation and annexation of the Crimean Peninsula.
The resolution also calls on the member states of the Council of Europe to thoroughly investigate violent deaths of journalists, separately highlighting the murder of Pavel Sheremet.
The Assembly stated that since January 2016 there were recorded 16 cases of violent deaths of journalists on the area of the Council of Europe, noting the names of several of the victims. The PACE does not consider the cases of the murder of Ukrainian journalist Georgiy Gongadze and Vasil Klementiev to be fully investigated.
The document also contains criticism and recommendations towards the governments of Turkey, Georgia, Hungary, Poland, Greece, as well as remarks that in Belarus the freedom of speech is practically absent.
When discussing the resolution of the Armenian delegation, there were allegations against Volodymyr Ariev for his criticism regarding the Armenian-occupied Nagorno Karabakh and for the lack of criticism towards the Azerbaijan.
It is reported that the PACE has softened a number of statements of the document about the pressure on media in the Georgia, but toughened the statements with regard to Poland.
The adopted document contains no claims against the Ukraine, but notes the reforms in the media, which were implemented by the Kyiv.