Alexei Chirniy transferred from Moscow remand prison to Rostov
A+
A-
Щоб отримувати корисні матеріали, підпишіться на розсилку
Підписатися
Ukrainian citizen Alexei Chirniy, who was illegally convicted in Russia, has been transferred from a Moscow remand prison to Rostov-on-Don town.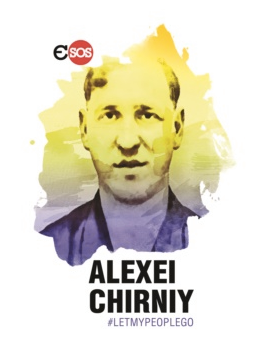 Lawyer Ilya Novikov posted this on his Facebook page.
"Today it became clear that Alexei Chirniy was transferred from Lefortovo remand prison to the Federal Penitentiary Service department in Rostov region," the lawyer wrote.
"Does Rostov mean that he may be exchanged? It is still unclear. It may become clear in two weeks or three, when we will know exactly where he is," Novikov said.
As reported, Crimean resident Alexei Chirniy is a defendant in the case of Oleg Sentsov, which is also called "the case of the Crimean terrorists." Human rights activists consider all four convicts in the case as political prisoners.
The Russian security forces detained Chirniy in May 2014, after Russian had occupied Crimea, and accused him, in particular, of an attempt to explode the monument to Lenin in Simferopol. The Ukrainian consul was not allowed to visit him for nine months, and when the meeting took place, Chirniy said that he had been tortured.