Activist protecting green spaces was beaten in Kyiv region
A+
A-
Щоб отримувати корисні матеріали, підпишіться на розсилку
Підписатися
In the night of August 9, several unknown persons broke into a house of green spaces activist Viktor Barkholenko in Bucha, Kyiv region.
This is the reported by the Pryirpinnia Community local news website.
"I was dozing. Two or three unknown persons broke into my house, apparently through a window. The first blow was at my head. Then they attacked me, beating to death. They hit me over the head, kidneys, back, legs. At the same time, one of them was recording video with a phone. The perpetrators must have had to report back. I did not see anyone because they were wearing masks and rubber gloves. They left house through the window. I called my friends immediately after that," Viktor Barkholenko says.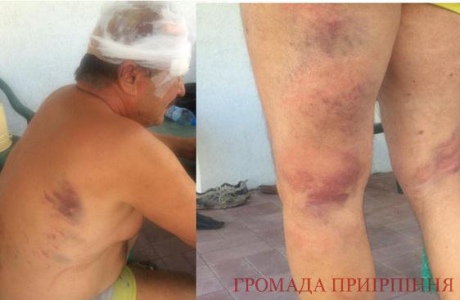 According to him, he was attacked a day after he had appealed to the prosecutor's office with a request to open the criminal proceedings against "certain officials of the Bucha Town Council, who destroy green spaces."
The criminal case under the Article 125 (intended minor bodily injury) was opened over the attack. Currently, the activist is undergoing medical examination in the regional hospital.
On Sunday, the activists held a protest action following already the fourth beating in the region, the perpetrators of which have not yet been punished. They note that the authorities should stop such violations, however, the persecutions continue and the green spaces are further being destroyed.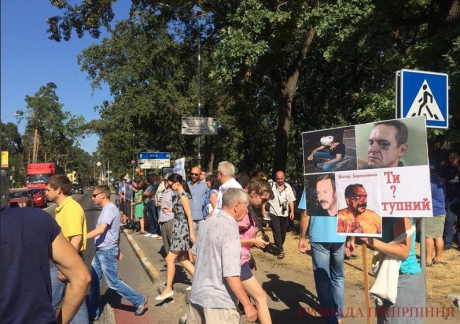 As a reminder, in July, the unknown persons severely beat activist Oleksandr Kulibabchuk, whose wife helped the Scheme program journalists to investigate into the activities of Mayor of Irpin [Kyiv region] Volodymyr Karpliuk.