FSB detained human rights defenders Skrypnyk and Chekrygin on the administrative border with Crimea
A+
A-
Щоб отримувати корисні матеріали, підпишіться на розсилку
Підписатися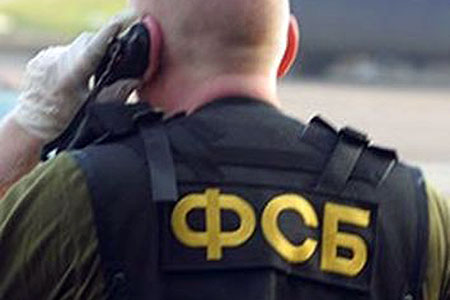 In the neutral zone of the administrative border with the Crimea, FSB has detained human rights defenders of the Crimean Human Rights Group: Olga Skrypnyk and Volodymyr Chekrygin, who came to the administrative border to monitor the work of the checkpoint from the Ukrainian side.
As reported by Tetyana Pechonchyk, the Chairman of the Human Rights Information Centre.
According to her, human rights defenders are located in a neutral zone in the car, they are surrounded by people with weapons, who demand to produce their identity documents.
As reported by the Crimean Human Rights Group on its Facebook page, the representative of the Verkhovna Rada of Ukraine was arrested together with human rights defenders. He stated that detainees are not are not being taken into the Crimea. According to him, currently, FSB are questioning Olga and Volodymyr at the Russian checkpoint at the administrative border of Crimea.
According to human rights defender Irina Sedova, as of 15:00 there is no contact with the detained human rights defenders. She is convinced that Olga Skrypnyk and Volodymyr Chekrygin and yet unnamed representative of the Ukrainian Parliament Commissioner for Human Rights were kidnapped by representatives of the FSB.
"They had no intention to cross the border with Crimea. They were non-publicly monitoring the work of Ukrainian customs officers. That was the purpose of our monitoring. Therefore, it can only be a kidnapping. Absolutely. They were not going at the Russian side of the border. They had no such plans and intentions. And they were not going to do so", – she said in the broadcast of Hromadske Radio.
"According to the latest information that we had, they (representatives of the monitoring group – ed.) were between the two checkpoints. It was a usual mundane monitoring work on observance of human rights on Ukrainian checkpoints. We do not know how they ended up being outside the area of a checkpoint", – said Mykhailo Chaplyha, representative of the Commissioner for Public Relations and Information Technology. He was not able to tell who exactly was detained, since four different monitoring groups were working on the site.