FSB called the detained journalist of the Ukrinform an intelligence colonel
A+
A-
Щоб отримувати корисні матеріали, підпишіться на розсилку
Підписатися
Russian FSB said that the detained in Moscow Ukrainian journalist Roman Sushchenko is a colonel and an officer of the Defence Intelligence of the Ministry of Defence of Ukraine.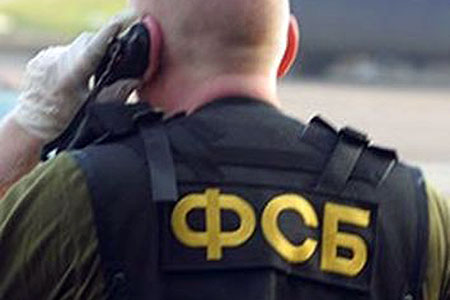 This was reported on the FSB official website.
He was detained during an "espionage action", collecting "information about the activities of the Armed Forces of Russia, which could harm the defense capability of Russia," Russian security officials say.
FSB opened a criminal case under article 276 "Espionage" of the Criminal Code.
Ukrainian intelligence denies that Sushchenko was its employee.
"We do not confirm this information. It is not true. We believe that every citizen of Ukraine, who stays in Russia, the Russian special services consider being a spy" – commented to the "Ukrinform" the press service of the Ministry of Defence "charges" of the FSB.
On September, 30, in Moscow, Russian secret services detained Roman Sushchenko, the personal correspondent of the Ukrainian press agency "Ukrinform" in France. Sushchenko arrived in Russia for personal affairs.
"Ukrinform" states that is is indignant of Sushchenko's detention. He is a person "with many years of impeccable professional reputation and is accredited in one of the most influential country of the European Union".
The agency stresses that Sushchenko at the time of arrest was on vacation and came in Moscow for private purposes. He was detained on the day of arrival in violation of all international norms. The Russian side has not informed anyone, neither his wife nor the diplomatic mission or his employer. His wife, Angela Sushchenko, found out about his arrest on Sunday morning, October, 2, when she called to his relatives after two days of silence.
"Ukrinform" considers that the detention of Roman Sushchenko, who works in the agency since 2002, is a planned provocation.