Captive Volodymyr: 'State is leaving alone those who survived captivity'
A+
A-
Щоб отримувати корисні матеріали, підпишіться на розсилку
Підписатися
Volodymyr Hryban, father of five children from Zhytomyr, was captured by militants of the "Orthodox Army" on July 15, 2014. The man brought humanitarian aid, protection means, body armor, clothing for the ATO fighters in direction of the town of Shchastia, Luhansk region.
The volunteer told the Human Rights Information Center about the torture he had survived and confessed he is disappointed that the government does not help the victims of torture.
"It was definitely not just intimidation or simulated execution"
"I was stopped at the Mospine checkpoint near Donetsk. The people, who instructed me, knew nothing about the separatist checkpoint. After a militant had asked for my documents, he noticed a body armor and a generator in the back seat. Six or seven men rushed immediately into the car, pulled me out, threw down and started to beat me with legs and butt-ends. They were beating me for about twenty minutes.
When I tried to shield kidneys with my hands, one militants stood on my left hand, and the other stood on my right hand. Then, the one who had stopped me, pulled out a body armor and began to throw it on my head. I fainted after the second blow. After I had spent a month in captivity, the militants told that that man took out a plate from the armor and wanted to cut off head. He was stopped…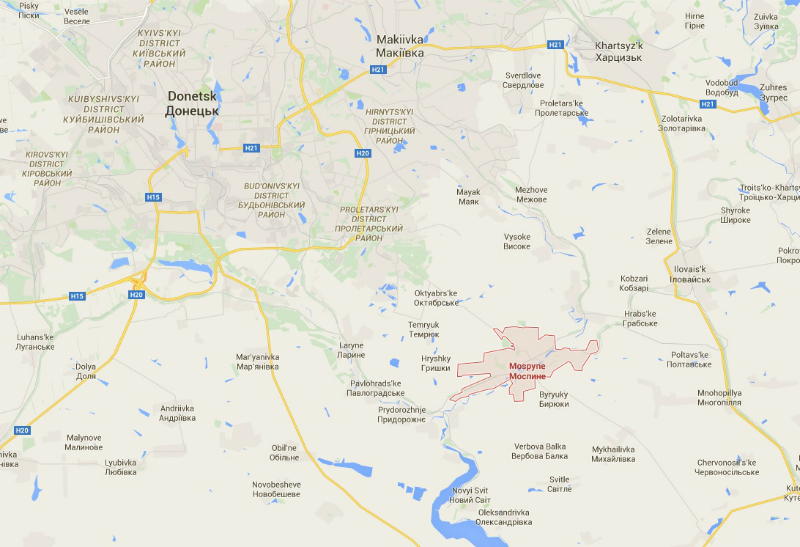 On the very first day of captivity, they were interrogating me all night long. I was severely beaten. When I lost consciousness, they said to me: 'Do not worry, you will feel all this pain until the last drop of blood. Now a doctor will come, she will give you a few injections and everything will be fine. You will feel all the pain until the last second of your life. Do not think that you will "depart" and everything will end.'
Indeed, a nurse came and gave me four injections, a couple of pills and I did not lose consciousness for a long time. I have had a heart disease since my very childhood, but the body was fighting for life. They beat me with their fists and feet, butt-ends and everything they had. Everything you could think of, was used.
After interrogations, my hands were tied and they took me outside to shoot. One militant was ready to shoot me, but he was stopped by another informing about the order not to shoot the captives but to take them to the headquarters, located near the House of Culture "Kuibysheve" in Donetsk.
They were arguing for ten minutes. I realized they would benefit from killing me, because then they would take all my property – car, laptop, phone, ammunition, clothing and so on. It was definitely not just intimidation or simulated execution.
When I was transported to the headquarters, they took me out and fired a series of shots near my ear. 'Are you afraid?' the gunman asked me, without removing the bag from my head. Should it be a surprise? Those men were former prisoners. They had been serving sentences for 10-15 years…
61 days in captivity
The first five days I was held in a dog cage. Then they transferred me to a heat-saving enclosed platform of a two-storey building, which there was violent heat and was impossible to breathe.
The doors were opened when meals were brought or when someone was taken out to the toilet. There were the only moments when you could breathe fresh air. There was no light bulb during the first month. Then it was screwed in and we were allowed to switch it on.
I spent 61 days in captivity. I was freed on September 16, 2014 with a broken rib and completely broken face. Loss of memory was a serious consequence. One gunman came regularly at night and beat people with a shock device. He was laughing: 'Look how it throws him!'
… One year passed, I started to feel terrible pain in hands and joints. The doctor prescribed me massages, but I did not go anywhere. Nobody needs us. People, who were in captivity, have no status. When I was suffering from loss of memory and consciousness, I was required to pay over UAH 1,000 to make head imaging.
The information about the crime was entered into a single register of pre-trial investigations. The Security Service of Ukraine also launched criminal proceedings. However, there is no progress in these cases.
I still help the Ukrainian army. I do not go to the ATO area because of the past experience. My five children – that's what keeps me at home".